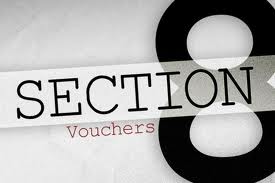 HOUSING CHOICE VOUCHER HOME PURCHASE PROGRAM (HCVHP)

---
I have been an Approved Real Estate Agent with the Prince George County Housing Authority Housing Choice Voucher Homeownership Program since 2007. I have successfully placed over 10 families in their own homes. They were Tenants and now they are Proud Homeowners. They are a true testament to the success of the program.

The Section 8 Housing Choice Voucher Homeownership Program offers Section 8 Tenants who wish to purchase their own homes the opportunity to achieve their dream of homeownership. This program allows eligible borrowers to use their Section 8 Voucher Housing Choice Voucher toward a monthly mortgage payment.
If you have a Voucher and are interested in knowing more about the program here are some of the requirements for the program are the current Housing Choice Voucher recipient be in good standing, a first time homeowner, a family not having owned a home during the past 3 years and families with a minimum income of $30,000. All families on the program must attend a homeownership class held by a HUD approved counseling agency.
To learn more about the Homeownership Program please feel free to contact me to schedule an appointment.